As any who follow this blog know, I listen to podcasts almost exclusively. I generally have anywhere from 50 to 125 podcasts waiting for me to listen on my Ipod. Some are sermons, some are about finances, some on fitness but the vast majority have been on running. One thing that has changed over the past year is that it seems there has been a huge growth in the ultrarunning podcasts.
Here are a few that I enjoy, check them out if you get a minute.
Ultra Runner Podcast
Great interviews - recent examples - Julie Fingar, Sunny Blende, Marshal Ulrich, Don Freeman, Ellie Greenwood, Jimmie Dean Freeman, Mike Wardian plus quite a few more.
3 Non Joggers - 2 runners, 1 mailman, 3 microphones, all discussing the crazy-ass sport of long distance running. A very entertaining podcast and they
occasionally
talk about running and ultras.
Also you can find them on Facebook.
100MileUltraRunning
Listen to the TrailSlammer's reflections as he works through the Grand Slam, the Barkley and other runs from the trails. It was very interesting to hear how he prepared for the events. I also enjoyed hearing how his day went, he is a good runner who had some struggles which make his podcast even more interesting to listen to. Also you can find him on Facebook.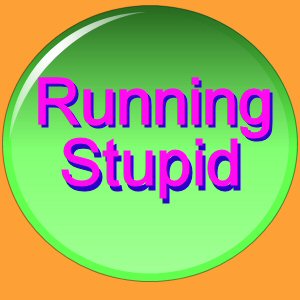 Running Stupid Coach Ken is a back of the packer so I can definitely relate to his podcast. He lives out in California and he has attempted many ultras over the years. His challenge is making the cut-offs. His show has a kazoo occaisionally and always if he mentions Dean Karnaze. Also you can find him on Facebook.
Running in the Center of the Universe
Join Ashland Dave as he runs in the center of the universe, which happens where he lives, Ashland, VA. He is an average everyday runner who does marathons and ultras and his podcast always ends with the National Anthem. I think is a bit like me, a larger runner who does it simply because he enjoys it and he likes the challenge.
I love that podcasts on ultrarunning are appearing although I would like to say this is good, the truth is I am not sure I want more ultrarunners. I like the solitude of my trails, where else can I listen to all of these podcasts. I even left off a couple more ultradad and ultramarathinrunning that you might check out too. Oh well, time to share what I love and these podcasts may inspire you or motivate you to check out the trail running and ultra scene.
If you want to listen to runs on running in general there is a blog that has a great list of running podcasts, if you get a chance check them out as well.